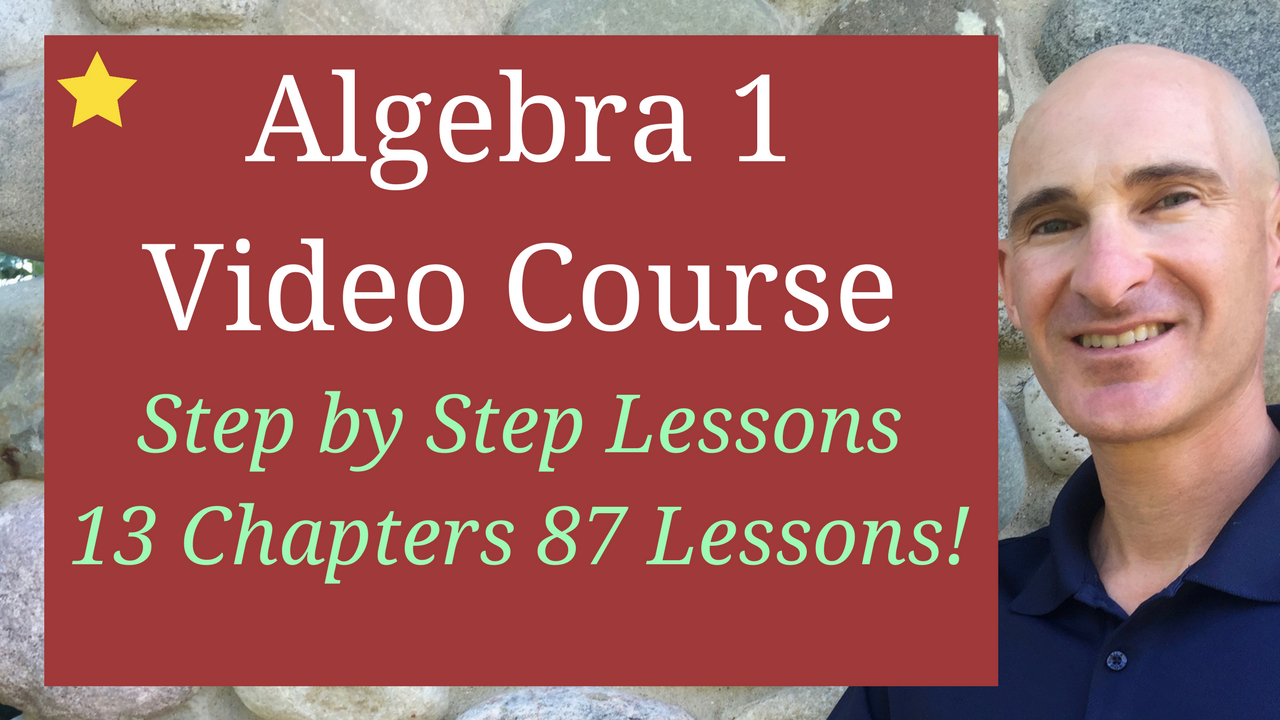 Learn Algebra 1 in this step by step video course. Whether you are using this course to review Algebra, are doing independent study, or are using this course to help you through your current class this video course is for you.
We will be covering 13 chapters, 87 lessons, with over 11 hours of video. You will have lifetime access to this course and can work through it at your own pace.
We will be going through a typical Algebra 1 curriculum chapter by chapter and section by section. In each video lesson we discuss important terminology, equations, formulas, and concepts. We then go over numerous example problems. There will be opportunities to pause the video to practice on your own and we will go over those examples together. Each concept builds on the previous concept.
Students get better at math through practice which is why this course pairs up well with most Algebra 1 textbooks. Students can use an Algebra 1 textbook for additional practice if needed and/or desired.
Preview some(or all) of the free 13 lessons below (1 from each chapter) to get a good sense of the course then enroll and join me as we work through Algebra 1.
See you in the course!
Please note this is for sale for an individual's use only. If you are a teacher, school or school district and would like to license a classroom copy, school use copy or district copy purchase the course 'Learn Algebra 1 Multiple Users.'