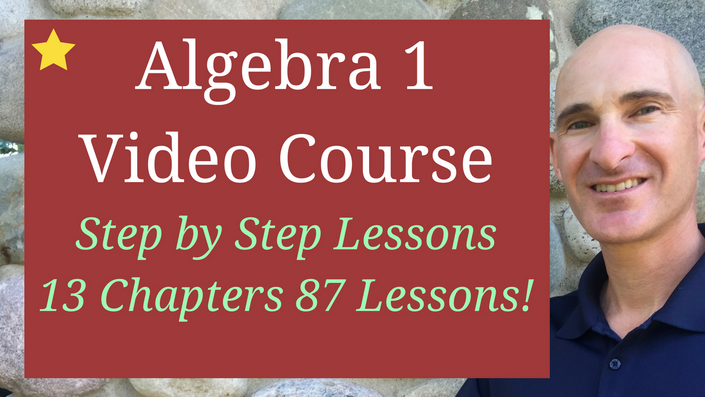 Learn Algebra 1 Video Course
13 Chapters with 87 Step by Step Video Lessons Covering a Typical Algebra 1 Course's Curriculum.
Watch Promo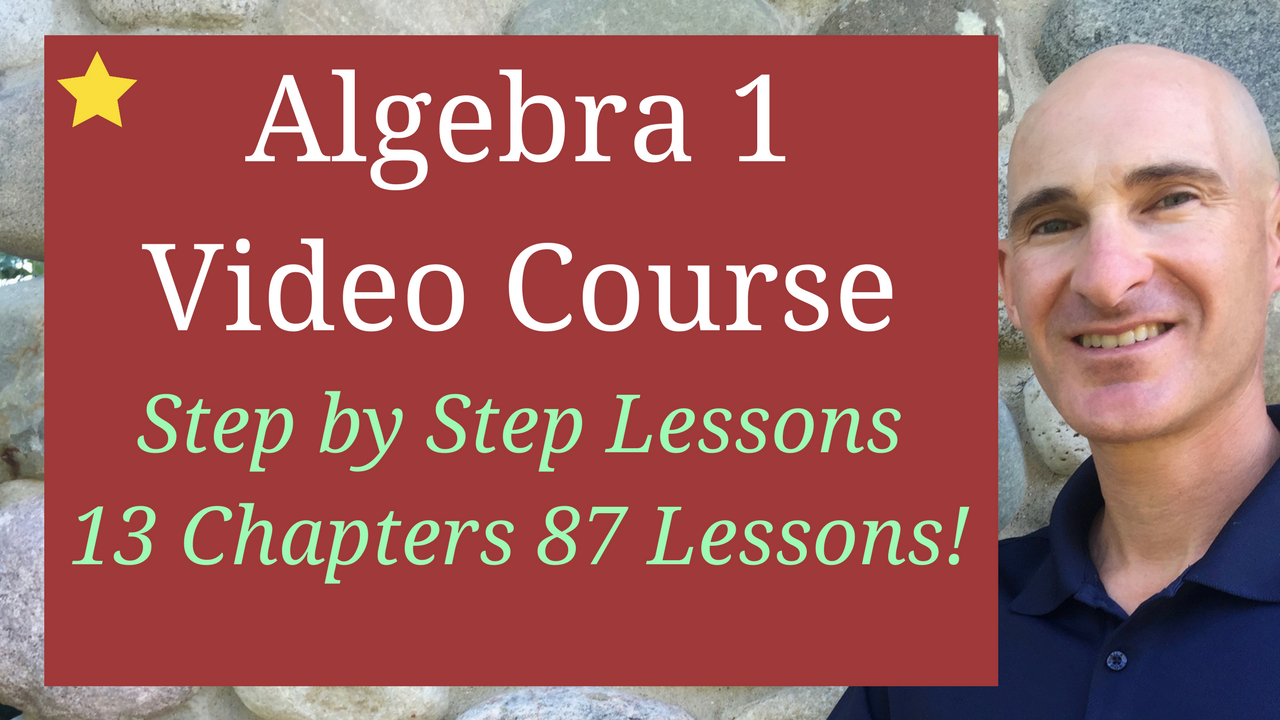 Learn Algebra 1 in this step by step video course. Whether you are using this course to review Algebra, are doing independent study, are a classroom teacher or homeschool teacher, or are using this course to help you through your current class this video course is for you.
We will be covering 13 chapters, 87 lessons, with over 11 hours of video. You will have lifetime access to this course and can work through it at your own pace.
We will be going through a typical Algebra 1 curriculum chapter by chapter and section by section. In each video lesson we discuss important terminology, equations, formulas, and concepts. We then go over numerous example problems. There will be opportunities to pause the video to practice on your own and we will go over those examples together. Each concept builds on the previous concept.
Students get better at math through practice which is why this course pairs up well with most Algebra 1 textbooks. Students can use an Algebra 1 textbook for additional practice if needed and/or desired.
Preview some(or all) of the free 13 lessons below (1 from each chapter) to get a good sense of the course then enroll and join me as we work through Algebra 1.
See you in the course!
This course can be used by individual students as well as classroom teachers that would like to present these topics as part of their classroom lessons.
Frequently Asked Questions:
Q: Can't I just learn this information from your YouTube channel? Aren't these the same videos on your channel?
A: The video lessons in this course are completely new, up to date videos, different from the ones on my YouTube channel. The videos are more in depth with more teaching and more examples. Also, I take you sequentially step by step through the topics covered in an Algebra 1 curriculum with each lesson building on the previous ones to really help you master algebra 1.
Q: I'm in the middle of taking Algebra 1 right now. Is it too late to get and utilize your course?
A: You can jump in to this course at any point and use it to supplement and enhance your understanding of any algebra 1 topic you are studying at the moment. And, if you want to go back to fill in any gaps in your understanding you can do that too. (you have lifetime access)
Your Instructor
I have a high school math teaching degree, tutor math full time and have worked individually with hundreds of students. I help math students get from "I don't understand" to "this is easy!" Boost your scores quickly with the help of my many years of math tutoring experience.
"I'm a homeschooled student and I have used two of Mario's Algebra Courses. These courses have been a huge blessing! Mario explains math concepts thoroughly, does the problems step-by-step, and gives helpful tips and tricks. His courses are amazing and I recommend them to anyone who needs to learn high school math."
- Leah, NJ
Course Curriculum
Introduction & Study Suggestions
Available in days
days after you enroll